Fabrics For Solar Control
The importance of solar shading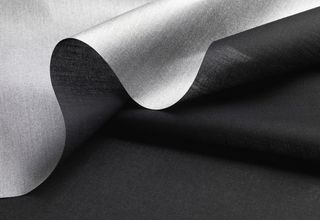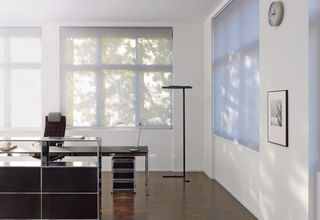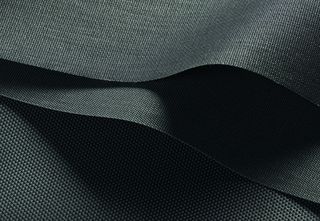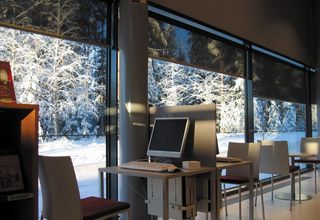 Our planet is getting warmer, and our homes and workspaces are overheating. Fact: more people die from overheating than from the cold.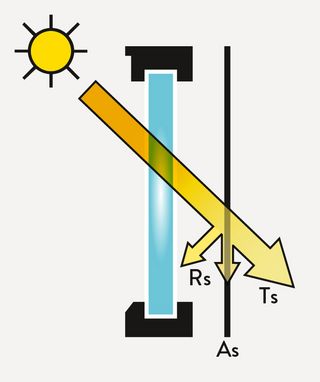 We need alternative, sustainable solutions to improve our living and working conditions that aren't at the expense of our climate. We need to stop just turning on or up the air conditioning. Effective window shading is a passive solution to cooling by preventing heat entering a room.
The power of the sun
We enjoy the sun on the beach or by the pool but it's not so welcome at home or work. Why does the heat get in and how can fabrics stop it? Solar transmission is the term used when solar rays pass through the window.
The air, furniture and surfaces to heat up creating thermal mass. A shading system with a fabric inside the window creates a barrier, forcing the heat to do one of 3 things: Reflect (Rs) / Absorb (As) / Transmit (Ts).
Legislation surrounding building design now regularly informs on levels of heat gain. In the UK for example, BS EN 16789-1:2019 recommends optimum indoor temperatures and Part L building regulations places restrictions on the amount of glazing allowed in buildings.
Fabrics for heat reduction
Fabrics with a low solar transmission (Ts) value, and preferably a high solar reflectance value (Rs) are the most effective. If this information is not available, it usually means the fabric is intended for decoration and not to manage solar transmission.
Blackout fabrics totally eliminating solar gain, but we cannot exist in dark rooms, we need daylight!
Screen Fabrics are woven using an opaque yarn with openings for daylight, maintaining an external view but controlling the levels of light and heat passing through the gaps. They are designed with an openness factor, usually between 1-10%, with 1% being the most 'closed'.
Silent Gliss include a wide range of screen fabrics in The Collection, such as Multiscreen 1% with solar transmission levels as low as 2.8%.
Metallised fabrics deliver an excellent heat-to-daylight ratio benefitting from an aluminium backing which significantly increases the level of heat reflected back out through the window. The Collection includes metallised fabrics available for blinds and/or curtains including Aluscreen Futura, Colorama 1 Alu and Reflex.