Sustainable Fabrics
Reassuringly Sustainable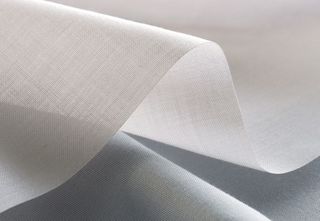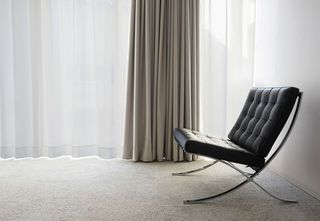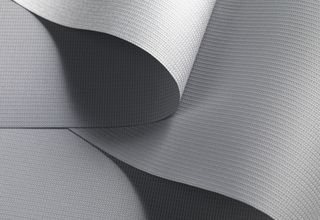 The Collection by Silent Gliss, the leading global supplier of premium window treatments, presents Colorama Eco and Newlifescreen sustainable fabrics.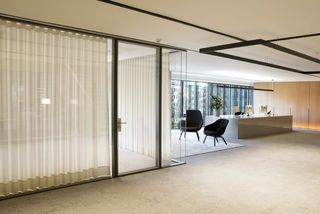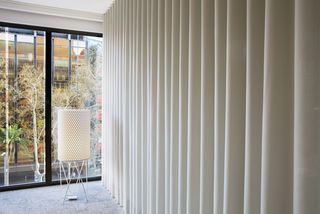 Sustainable fabrics for blind and curtain systems
Sustainability is a key priority for The Collection by Silent Gliss. The introduction of Colorama Eco alongside the existing Newlifescreen and Newlifescreen Alu ensures customers can specify sustainable fabrics on any curtain and blind systems.
Colorama 1 & 2 Eco
A new addition to the well-established Colorama range, Colorama Eco is manufactured using waste yarn to avoid unnecessary landfill. Made from 100% pre-consumer waste Colorama Eco is certified Cradle-to-Cradle Bronze. It is available in two densities: Colorama 1 – a sheer fabric, and Colorama 2 – a denser weave. Both qualities are suitable for blinds and curtains, including Wave and Swiss Pleat headings.
Newlifescreen and Newscreen Alu
When glare control and the need for sustainability combine, select Newlifescreen or Newlifescreen Alu. The mesh structured weave of these screen fabrics delivers optimum light and glare management by controlling the level of daylight entering a room. In areas of particularly high solar gain consider Newlifescreen Alu, with its aluminium backing, significantly improves comfort and productivity by further reducing heat and light transmission. Made from 100% recycled PET bottles, Newlifescreen and Newlifescreen Alu are certified Cradle-to-Cradle Bronze.
Both Colorama Eco and Newlifescreen fabrics are also Oeko-Tex® Standard 100 certfied which means they have been rigorously tested for harmful substances and therefore are harmless for human health.
Worth Knowing
Cradle to Cradle Certified® is the leading science-based multi-category standard used globally across industries by designers, brands and manufacturers for designing and making products that enable a healthy, equitable and sustainable future.