Customised Special Solutions
Urbanharbour Ludwigsburg, Germany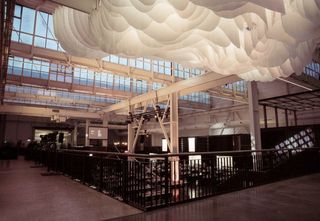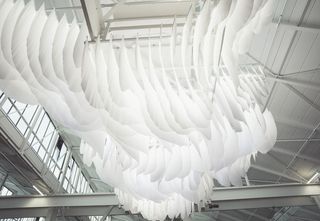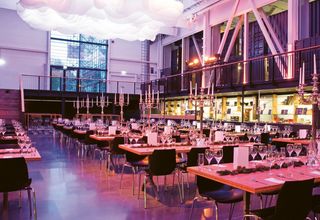 "After being functionally separated for more than 125 years, living, eating, accommodation and work must be reunited and re-organised. From human being to utility and thence to architecture — this is our concept at Maxmaier urbandevelopment."
— MAX MAIER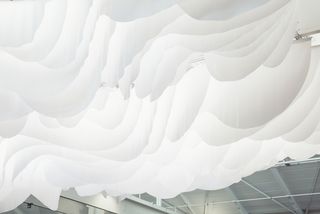 At the Werkzentrum Weststadt in Ludwigsburg, this concept has been put into practice with the revitalisation architecture of the urbanharbour.
SG 6465 profile individually curved according to customers specifications.
Colorama 2 fabrics, colour 400, lasered according to customer specifications.
One of the highlights is the "illuminated cloud", constructed using SG 6465 curved profiles featuring Colorama 2 which has been lasered to customer specifications. This art object is illuminated using LED Technology and can be freely moved within the room allowing individual lighting moods to be created depending on the circumstances.